"Ingenious Internet Marketing was created to help customers save money when shopping online and offline. The key to our success is our growing member base who help source the best discounts on the web"
– Stephen Banks, President.
Like many start up internet companies Ingenious IM started small. Founded in 2009 the company was incorporated in 2010 after the successful launch of VoucherCodes.ca. Since then VoucherCodes.ca has grown to become one of the leading bargain shopping communities in Canada.
In the late Spring of 2010 Ingenious IM launched PromotionalCode.ca, a new type of bargain and coupon site with new tools and technology to make browsing and selecting active discounts easier than ever before. PromotionalCode.ca still sets the bar in Canada for users searching for real live active codes and discounts with user comments, reviews and ratings at its core.
Ingenious IM can provide businesses with competitive unique opportunities to capture highly sought-after Canadian targeted traffic.

Introducing the Leadership Team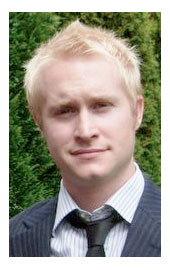 Stephen Banks, Founder and President
Stephen founded Ingenious IM in 2010. As a natural bargain hunter himself he was dissapointed with discount coupon industry online in Canada. Countries like the U.S and the U.K were far more advanced and quicker to adopt discount shopping as the norm. Stephen set out to rival that of the big bargain sites in the world and in an attempt to bring something new to the Canadian market launched VoucherCodes.ca as well as PromotionalCode.ca.
As a professional online marketer with experience in the online retail space Stephen was in a key position to attack the market with knowledge ranging from programming to graphic design to the fundamental's of understanding the buying cycle (in other words he loves to shop).
Ingenious IM's websites quickly caught off, with thousands of new visitors daily Stephen decided he needed help in order to maintain and improve the customer experience to help Canadian shoppers save more.

Marc-Andre, Solutions Analyst & Business Manager

Marc-Andre joined Ingenious IM in late 2010 as a Solutions Analyst & Business Manager. Marc-Andre has excellent time management and interpersonal skills, and as a fresh graduate came with invaluable technological skills and a plethora of new ideas.
Anne, Project & New Business Development Manager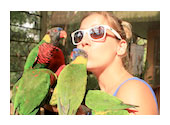 Anne was recruited to help with Ingenious IM's quickly growing consumer base with an aim to optimization and monitization. Anne has previously been responsible for the conception, management and execution of new ideas through innovative project management. Ingenious IM has since greatly benefited from Anne's insight not only in online marketing and buying behaviors but her innovative approach to problem solving and the ownership of new projects and websites.